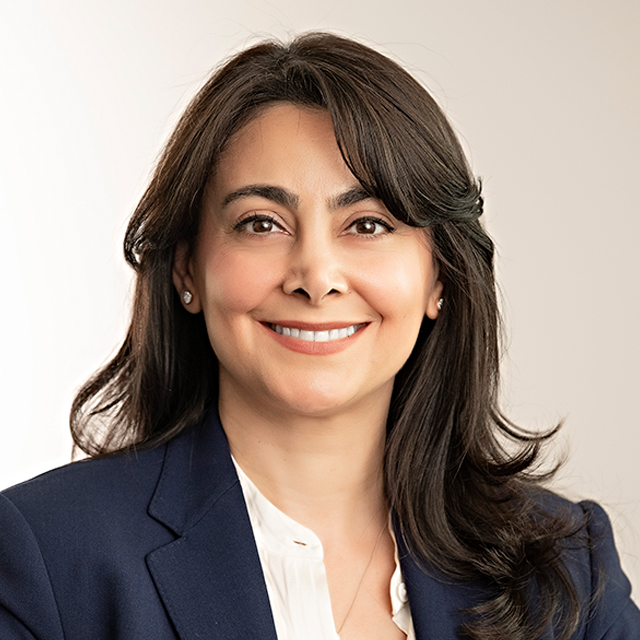 Qualifications
European Patent Attorney
European Patent Litigator
Degree
BSc (Edin), Artificial Intelligence and Psychology
Aroosha Laghaee
Patent Attorney
Aroosha is a European Patent Attorney. She works in the fields of IT and engineering, with a particular focus on robotics and information technology (both hardware and software). She has experience in working on cases relating to medical devices, domestic robotics, telecommunications, automotive industry, electronics, machine vision and control systems, as well as other fields such as automatic language assessment systems, print head technology, semiconductor technology, fusion technology, equine technology, design and manufacturing and gliding techniques.
Aroosha is adept at providing commercial advice to her clients, who range from private inventors and SMEs to large multinational corporations. She has drafted patent applications in both the UK and Europe, and advised on patent prosecution in a range of jurisdictions including the UK, the USA, Europe, and China. She has also taken part in opposition work at the European Patent Office and litigation work in the UK and Europe.
Aroosha has an honours degree in Artificial Intelligence and Pyschology from the University of Edinburgh. She also holds a Certificate in Intellectual Property Law from Queen Mary University of London. Her broad-spectrum undergraduate degree covered a wide range of subjects, from artificial intelligence and robotics design and control to machine vision, neural networks, genetic algorithms, natural language processing, cognitive and computer sciences.